The Top 5 Outdoor Wedding Ideas for Summer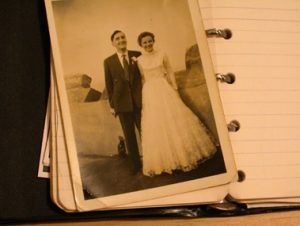 The wedding season is almost upon us as spring turns into summer and the days get warmer. We're feeling inspired and in an effort to help all you star-crossed lovers looking for wedding ideas for the summer, either for this year or the next, we've compiled a list of five options for every taste and budget.
Go Natural
Who didn't dream, at least once, of getting married on a beach? If you choose it, there are several options depending on your budget and whether you want to get married in the UK or abroad. Sunnier summer options in Europe include Greece, Malta, Spain, Italy and Portugal but you need to consider the extra costs associated to getting your guests to another country, flight tickets for yourselves and practicalities like contacting the local authorities in the country you want to get married. The good news is that, if you follow the correct process according to the local law, you won't need to register in the UK.
Home options across the country include Bournemouth, Devon, Cornwall, Northumberland and Scotland. The latter allows spouses to celebrate their religious or belief ceremony anywhere (even a boat or hillside) as long as an approved celebrant is chosen.
The outdoor wedding ideas wouldn't be complete without a countryside celebration. Are you a fan of camping or glamping? If the weather assists you, this is a great option to have all your guests with you on a relatively lower budget. You can even arrange your wedding on a treehouse in Scotland!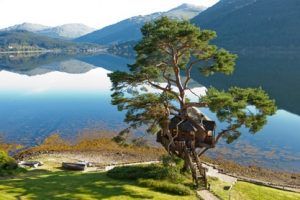 Go Classy
Mould or sand is not your thing? Classy, outdoor wedding venues could be the right option! We are not really referring to a fully open-air venue (we all know how unpredictable the UK weather can be), but a classy space for the function surrounded by a vast green area. The 17th century Queen's House in London is a great example of this type of locations; an idyllic wedding venue originally intended for the Queen Anne of Denmark, located at the heart of the UNESCO site in Greenwich and surrounded by a vast and green area. This still gives you the feeling of a "natural" location without being too extreme. Another great example is the Osborne House in the Isle of Wight, Queen Victoria's seaside villa, combining a retro atmosphere with beautiful gardens.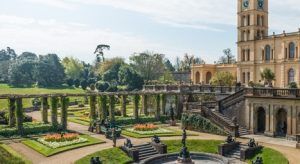 Go Funky
Are you up for something truly funky? You can get married on a hot air balloon flight, passing over Berkshire, Buckinghamshire, Essex, Hampshire, Henley, Hertfordshire, Kent, Lincolnshire, London, Oxford, Surrey, Sussex and York. That's what we call travelling without travelling!
Finally, are you one of those couples who hit every festival and never get enough of it? Get yourselves a wedding festival, just don't tell your mother in law about it quite yet.