Never Too Early: Planning your Work Christmas Party
Christmas is one of the most exciting times of the year and we love putting festive pieces together ourselves, so we've prepared this helpful guide chock full of hints, tricks and tips to make planning your work Christmas party smoother.
Up to 12 months in advance: Set the date and book the venue!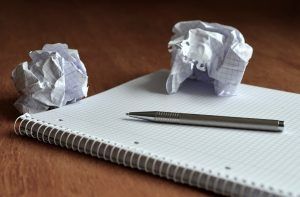 Christmas is a very busy time for everyone, with several dinners to attend, flights to catch and gifts to organise. You may want to start the planning process as soon as possible by sending around different options for the Christmas party day to your office crew and pinning the final date on their calendars. Despite it may be hard getting a final number of attendees up to a year in advance, you should try to finalise the number as soon as you can as any venue you choose will need to know this information.
You'll also need to decide in advance whether you are planning a daytime event or an evening one and whether overnight stay is involved for some team members or Directors who may be joining from other offices abroad.
Arranging and booking your venue of choice for the party early has no downsides! More often than not, you'll get early Christmas offers and all the best deals are out there just waiting for you. If you have a Christmas party idea set in stone, then what are you waiting for? Christmas party venues are often booked from a year in advance, so make sure you don't leave it too late as you'll risk being disappointed.
Make sure you also read around for reviews of your chosen venue if available. Nothing beats hearing others say the venue provided a fantastic party, and knowing yours will be the same.
Up to 6 months in advance: Pick the theme!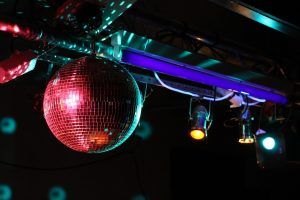 There's a colossal number of work Christmas party ideas out there depending on your taste. If you want your colleagues to talk about how amazing your party was, then now's the time to get creative!
Some venues offer themed Christmas party packages whilst others will leave you the option of going for the exact bespoke theme you like. In both cases, you can definitely add your touch by discussing your requirements with the venue team in advance. Need some inspirations?
Spend your Christmas under the sea! Head to the glorious Bristol aquarium and party the night away under the gorgeous glow of coral seas and beautiful sea life. Why not indulge in a bit of seafood to truly set the scene?
Or if you're feeling retro, why not take you and your colleagues back in time to the 80's and experience the wonders of Duran Duran, Boy George and the legendary Madonna? Now's the time to glitter yourself up and put the Christmas tree to shame!
Up for something in the big city? The Lloyd's Building sets the stage like no other, so relax and enjoy London's skyline. At the heart of the city, the world is your oyster.
Take a look around to see what you and your colleagues would enjoy, because the possibilities are endless. Whether you want to party until the wee hours of the morning, or have a relaxing walk around a National Museum after your scrumptious three course meal, the choice is yours.
Once the venue is booked it's time to solidify the theme of your party before moving onto the next stage, so don't worry about spending a couple of weeks ironing the idea out!
Up to 4 months in advance: Sorting out the tid-bits!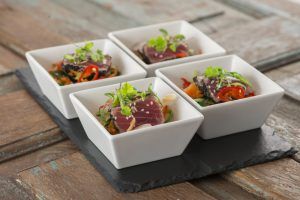 You've booked the venue out, and the theme is set, you're ready and rearing to go! So what's next? There's more to do, but you'd be surprised how much the venue itself takes care of it all:
Most venues are often more than happy to offer you or your colleagues a taster menu to see if you'd like the food being served. Definitely send out a tasting party to try out the menus before settling on a specific choice of dishes. Also, make sure you check with your colleagues if anyone has specific dietary requirements or food allergies in advance and inform the venue team accordingly.
If you've got a specific design in mind for the venue itself, or a specific way you'd like the decorations set out, inform the staff at the venue who'd be delighted to set it all up for you. Now you don't need to worry about making sure all the baubles are on the tree, or if those balloons are the right colour!
Ask venues who their preferred partners are. They're the professionals and will be happy to direct you to the best DJ they've used as well as live performers, photographers and florists. Also, Christmas party are a great occasion to thank employees for the great work they've done. Make sure in advance that if any speech will take place, you have microphones available.
Sort out the invitations and make sure all the details are clearly expressed such as the theme, dress code, start and finish time and so on.
Create a table plan and arrange name cards in collaboration with the venue of your choice so that everyone will know where they need to sit during the dinner, if applicable.
Up to 2 months in advance: It's all about getting there!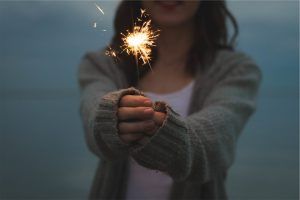 The very last bit before you can enjoy your Christmas party is logistics: make sure on the day people will leave the office on time and will be transported to the venue either by taxis or a coach for larger groups.
Feeling ready? Why not get in touch with us and see if we can help you host the best Christmas work party?