When we met… Sylwia Szymanska, Bank of England Sports Centre, Roehampton
Boasting 32 acres of pristine grounds, the Bank of England Sports Centre, Roehampton offers the ultimate quintessential setting for corporate and celebratory occasions alike. Venuelior caught up with their event manager Sylwia Szymanska to find out more about events at the prestigious sports centre.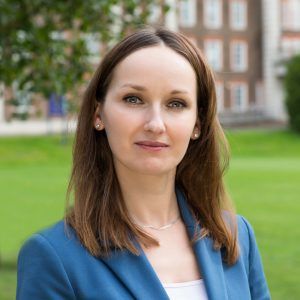 What are your top tips for both planning and running a successful event?
I am a great believer that If you have a passion for events, it already makes you a good event planner. Events is a people industry so never undermine the power of building a relationship with the client first. It is important to understand the client's objectives and purpose of the event and start planning your event as early as possible!
In events planning success is in the details so being highly organised is a must. At various stages of the event planning process there are numerous tasks to manage, success lies in the ability to prioritise and focus on each task.
Finally, every event needs a solid team in place. The key to delivering a successful event is to put together a detailed project plan, breaking down all activities into timelines so everyone is happy and feels confident about the event and understands their responsibilities.
What do you find is in high demand when people are booking events?
Here at the BOE Sports Centre I would say that our three-course dinner dances are the most popular requests.
Have you seen any changes over the past year in event requests or event themes?
I think that over the last few years people are increasingly looking for a memorable experience. As the foodie culture is growing there is more pressure on caterers to produce and deliver not only tasty but also memorably presented food.
What are client's priorities when planning events?
I would say location of the venue, its facilities and catering flexibility in offering the service is what customers are looking for when planning an event. The BOE has it all, its great location by the Richmond Park and 32 acres of grounds that are perfect for summer parties, allowing us to offer events such as BBQs or Hog Roasts.
The venues' event space is perfect for sit down dinners, champagne and canapes reception and Elior can also offer other services such as buffet meals or bowl food which is becoming increasingly popular.
What has been your favourite/most memorable event at Bank of England Sports Centre?
The venue is very popular for summer events such as weddings, so my memories are of all the wonderful weddings we have organised this year.