Meet Matthew Oliver
Matthew Oliver is an international wedding and events planner based in Bath, who has been working in the industry for the last 8 years in the UK and abroad. Today we met him to ask what's his secret to creating outstanding weddings.
Being a wedding planner in the UK and abroad, how do weddings differ across all the locations you've visited?
On the face of it planning a wedding in different parts of the world looks to be completely different and a little intimidating, but upon looking deeper into what goes into the planning itself, there are many similarities. The main elements for planning a wedding are the same within nearly all countries and cultures. You need to do your research, make good contacts and build strong relationships with suppliers, based on excellent communication. Once these main elements are covered the specifics of the wedding are much easier to manage.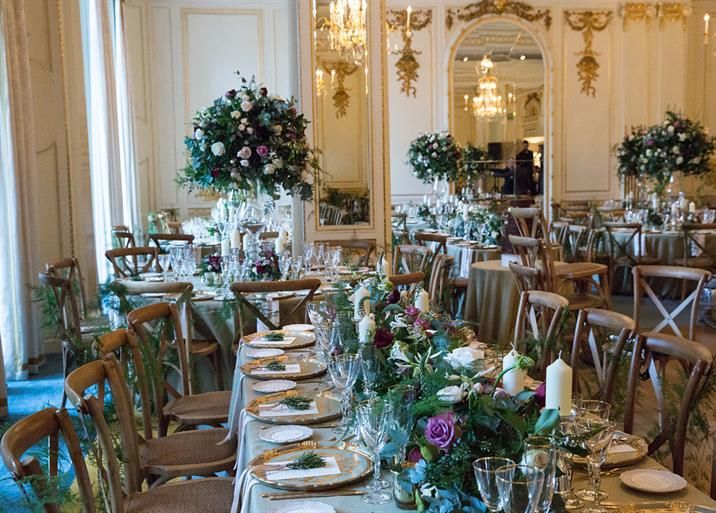 What tips would you give to new and upcoming wedding planners to become one of the world's top planners like you have?
Hard question! There's so many planners out there with different styles and approaches to planning, there's no specific rules that you need to follow. However, for me I put my personality out there, allowing couples, suppliers and bloggers to know me as a person. From there it was all about communication and showcasing of work, to show professionalism  (but also always being myself!).
How do you really add the couple's personality into every aspect of the wedding?
You're going to hear me saying this a lot, but… Communication! I spend time speaking to the couple, getting to know them and becoming their friend, this allows me know their style, likes and dislikes. I can then make informed suggestions on what would work for them and their special day!
What do you look for in a venue? What makes it a good one?
How well it fits into the couple's brief for the wedding, including not only style but practicalities. The other main element is how flexible and accommodating the venue can be.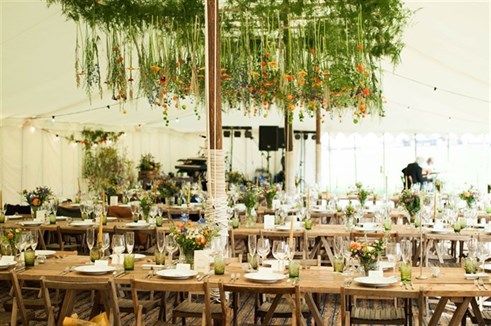 What is your wedding planning horror story? What about your dream story?
I can roll this into one story! A couple of years ago I was approached by a (now) groom from Austria, who wanted to plan a surprise wedding for his fiancé in the UK. Now this had potential to be a horror story, but we took on the challenge, despite also knowing we wouldn't be able to meet the groom face to face before the wedding! We proceeded with planning the wedding and building our relationship with the groom, recommending our favourite suitable suppliers, all of which he booked (dream!!). As the day grew closer, we knew we had planned a beautiful wedding, but would it be a good surprise for the unsuspecting bride?! Well of course it was, the bride was very much surprised and the wedding, as well as the planning process, was a dream from start to finish. Though what if it wasn't a good surprise? That would have been a completely different (horror) story!
Are there any requests you'd like to see couples make more often?
Well I love the Sound of Music, so lots of amazing 'wedding in Austria' requests would be great!
What questions do you want couples to ask you when interviewing you?
We want the couples to ask us personal questions, we want it to be a conversation, to see if we get along. Planning a wedding takes time and a lot of communication, so the more we get to know each other in those initial meetings, the better informed we all are to make the decision on whether they want to book us and whether we want to take on their wedding. Other questions we like to see couples asking are whether we take commission (we don't) and how many weddings we do a year (for us max 12).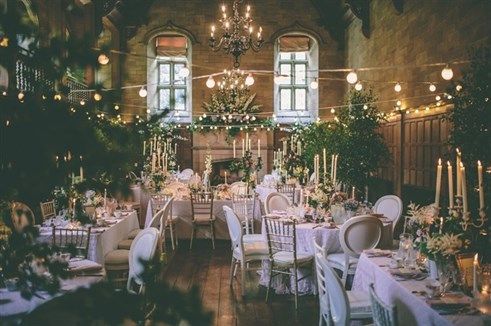 What's the most stressful situation you've been in, and how did you handle it?
The Matthew Oliver Team had spent some time planning a high-end wedding in Oman, however 3 months before the wedding, and after the invitations had been sent out, the couple decided to move the wedding to the UK! This posed some challenges. We needed to cancel all the booked suppliers in Oman and source new suppliers within the UK. Fortunately, we managed to book the wonderful Mandarin Oriental in London, who made room for us at the short notice. Invites had to be resent with the updated information, it all got a little hectic, but the couple didn't see the hectic behinds the scenes, their wedding was flawless from start to finish and everything they wanted.
What to you, makes you sit back at the end of the night and think "that was a great wedding"?
Seeing the couple and guests having fun and not having had to worry about anything throughout the day. My reflection on the day usually happens around 11pm, when seeing the couple surrounded by their friends and family on a packed dance floor! On a slightly more business minded side, thinking that I can't wait to see how the pictures turn out and how I can use them! Got to always think about the marketing!
Do you often stay in touch with people you've planned for?
We always try to keep in touch and I would like to say I am firm friends with a lot of my couples. So much time is spent building a relationship whilst building a wedding, just because the wedding is over (and I'm sad that it is) doesn't mean the friendship is over. We've hoping to do a road trip across the USA soon, visiting a number of our American couples! Can't wait!
You can get in touch with Matthew at matthewoliver.co.uk