What makes Asian weddings so unique?
Asian wedding ceremonies are renowned for their extravagance, vibrancy and tradition. Unsurprisingly, they're about rejoicing in the marriage of two people but they're also seeped in rich cultural customs and religious practices.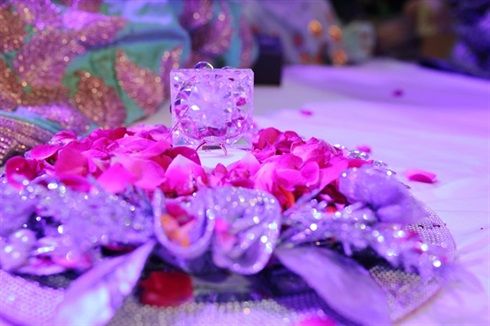 Asia is a rich tapestry of different cultures – with unique histories and belief systems that influence how weddings are celebrated, but food, family and tradition are a constant theme.
For younger couples, it's now really common for the reception or civil ceremonies to be Western inspired and held in a hotel or venue. This is often referred to as a 'cultural fusion' wedding, taking significant elements from different cultural influences.
These are the 3 most common Asian wedding ceremonies in Britain
Sikh weddings
• Sikh weddings are incredibly colourful, with a series of events laid out across several days. The Anand Karaj is the customary wedding ceremony held in a Gurdwara with traditional dress, using extravagant wedding outfits, jewellery and make-up with dramatic colour schemes. Most people will wear Punjabi dress in the brightest colours. Tea is also served here, with savouries like samosas and pakoras and sweets such as jalebis and ladoos. A reception will be held afterwards with a lavishly dressed room for food, drinks and lots of dancing.
Hindu Weddings
• The same energy, colour and excitement are found during Hindu Weddings and demonstrated with beautiful saris, traditional shirt and turbans, henna and Bhangra music. The brighter the better, with eye-catching outfits and jewellery encouraged. There are 8 stages to the traditional wedding process with a song and dance celebration called Garba and dandia raas with drums prior to the wedding, known as the Samskara. One of the most opulent aspects of the wedding is the mandap – a structure that is created and decorated with gorgeous flowers, with beautiful thrones for the couple to sit on.
Muslim Weddings
• Muslim Weddings tend to have a simpler design and are more minimalist – known as a nikah. The actual wedding ceremony is a modest affair and not as vibrant as Sikh and Hindu weddings. The majority of brides prefer a traditional white wedding dress, but they can also wear a shalwar-qameez outfit in red and gold with henna. Family and friends will hold a giant feast called a Walima after the wedding with hundreds of guests and sometimes dancing…and even a celebratory firing of guns!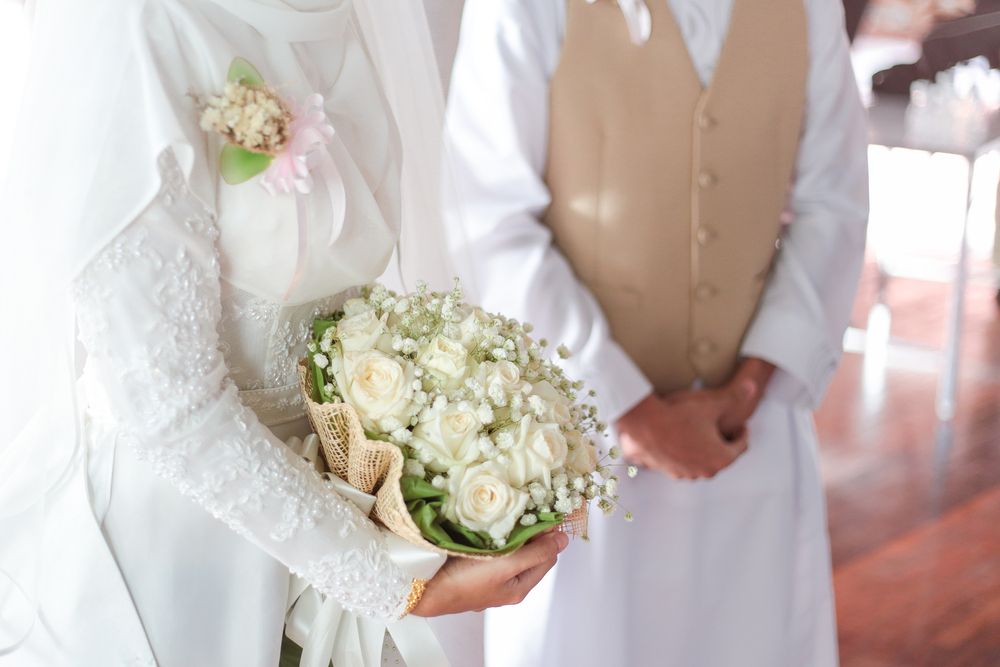 Contemporary Asian Weddings
Religious traditions and ancestral practices remain a central part of Asian weddings. There can be a completely seamless transition between the more traditional, religious wedding ceremonies and the more relaxed receptions or civil ceremony afterwards.
Most venues, including our own, are completely flexible, ready to listen to our brides and grooms and offer a bespoke event that tailors to their specific wedding plans – perfect for Walimas and receptions. Drumming and Bhangra can easily be accommodated, as well as djs and dancefloors! We can help with the dressing of the room and organise cultural rituals such as flowered mandaps and thrones in a Hindu ceremony, which can honour and symbolise a temple in a non-religious venue.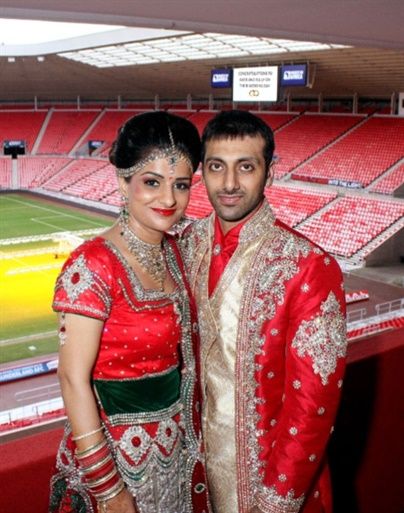 Asian wedding venues are increasingly modern and offer a refreshing, contemporary twist alongside a traditional ceremony. Because many people feel their identity is a cultural melting pot – we see more and more people looking to incorporate different values and passions on their big day. Some of the most unique Asian weddings we helped organise happened at non-traditional venues such as our stadiums AJ Bell and Stadium of Light.