5 Great Summer Wedding Menu Ideas
Spring and summer are infinitely relaxed, (mostly) sun kissed, go-out-and-play seasons, and for couples who love the idea of surprising their guests, there's a lot of scope when it comes to original summer wedding menu and food ideas. Check out a couple of delicious delights to spice up that special day just that little bit more.
Antipasto Salads
The Italians know all about warm weather, given their country's temperate climate. So it's unsurprising that they have a cuisine that's perfectly suited to their beautiful climate. Presentation Antipasto dishes are particularly popular in the UK and add a touch of gastronomic class to any type of event. Simple elegance works wonders, and you can't really go wrong with this dish!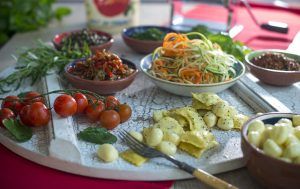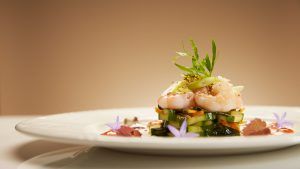 If you're thinking about a basic salad bowl, think again; you'll tickle your guests' appetite with uniquely combined, simple but high quality ingredients. Antipasto salads are also a winner as you can choose a wide range of lactose free, gluten free, vegan, vegetarian and non-vegetarian combinations. Basically satisfying all those picky eaters and making them all happy at once!
Sea Flavoured Mains
Nothing shouts summer more than fresh fish and scrumptious sushi. The latter is a great addition to a wedding buffet but it's not to everybody's taste, especially those with more delicate constitutions. Marinated fish is a great compromise to combine fish freshness with the feeling of having it slightly cooked.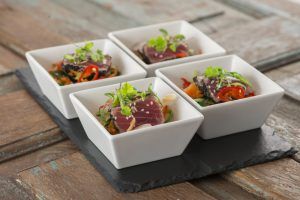 The grilled lobster tails with sriracha butter, and the seared scallops with quinoa and apple salad served on butternut squash puree are two other absolutely scrumptious picks for the summer! If you're going all out, you may as well splash out on a couple of delicacies like these, so give them a go if you're feeling adventurous.
To make all this even better, VenuElior has also signed up to Sustainable Fish Cities, a great campaign for towns and cities to buy, serve, eat and promote only sustainable fish.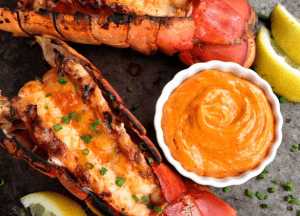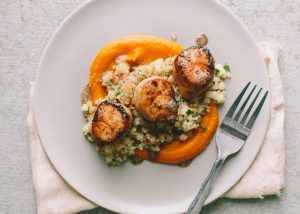 Edible Drinks
Whenever the sun is out, chances are all you can think about is leaning back in the sun with a cocktail in hand. But hey, it's summer right? Go one step further and have your cocktails frozen into ice lollies, for the ultimate treat in the heat. Alternatively, take the sorbet option (like the Piña colada one below) for that added tang after your main course.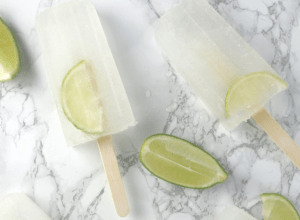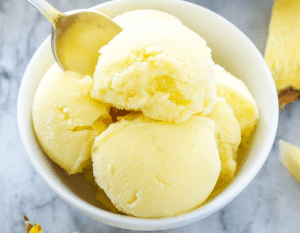 Desserts in a Jar
Desserts in jars add that little touch of homeliness to any event, especially a wedding. If you have any laying around, put them to good use! We opted for the strawberry and elderflower cheescake, a British classic with a hint of exotic.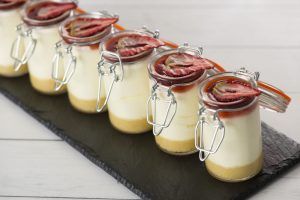 Playful Nibbles
Let your guests feel like children again. Set up a few cotton candy stands and let them run wild! Or go for something a little bit more unique like salted caramel popcorn shots, the choice is yours.