The 5 Best Team Bonding Activities This Summer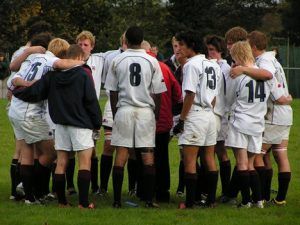 Team strength plays a big role in business these days and is a proven method for improving relations in work by encouraging collaboration between colleagues. So it's not surprising that companies are constantly on the look-out for new ways to foster more seamless cooperation among their staff. With this in mind, here's our list of the 5 best team bonding activities going on this summer.
Company Sports Day
In the heart of London, venues like the Bank of England Sports Centre offer the opportunity of spending a day playing anything from lawn tennis, cricket, squash, swimming, volleyball, boules, croquet, badminton, rounders, 5-a-side football, tug of war, snooker and table tennis; there is literally an option for everyone. If your inner child is not happy, you even arrange to get bouncy castles or go pole jousting.
Tree-top Adventures
A tree-top adventure course, with zip-wires, segways and tree climbing can be an amazing outdoor option. It's hugely popular, so much so that there are over 20 separate venues across England and Scotland. These adventure courses normally provide individuals with a means of overcoming personal challenges as well as operating as part of a team to achieve various tasks.
Go for a Stadium
Stadia are a big and bold option, ideal for large events and groups and can be thought of in many different ways. Are your working mates massive rugby fans? Stadium tours can be organised! If you're open to travel to the North, the BT Murrayfield in Edinburgh is the home of Scottish international rugby and a great option! Otherwise if the budget allows it, a bespoke concert, festival or event all constitute wow picks for big groups. Or maybe going for treasure hunts to improve collaboration and teamwork?
Roller Coaster Team Building Event
Held throughout the UK by The Team Building Company, this unique event offers teams the chance to design and build their own steel ball roller coaster. Groups are split into teams and are tasked with building sections of track with a variety of materials including bamboo canes, cable ties and plastic tubing. It is essential that teams learn how to work together so that each section of track connects properly so that the ball is able to continue its journey. Points are awarded for design flourishes with the ultimate goal being the creation of a successful loop-the-loop.
Dragon Boat Racing
Few aquatic sports require as much teamwork and collaborative skills as dragon boat racing. Originating from the Far East some 2500 years ago, this water-based activity is fast-becoming one of the UK's most popular team buildings events. It's held on Dorney Lake in Windsor and features races, heats and knockout competitions.