10 Unique Ideas for Your Christmas Dinner
It's that time of the year again when the whole family and friends gather together for an amazing Christmas dinner. For all the food and cooking lovers out there this is the occasion to show your skills and, for a night to be remembered, a unique Christmas dinner menu is a must.
We have asked our Chefs here at Elior to help us finding the top 10 unique Christmas dinner menu ideas and our top tips for a great meal.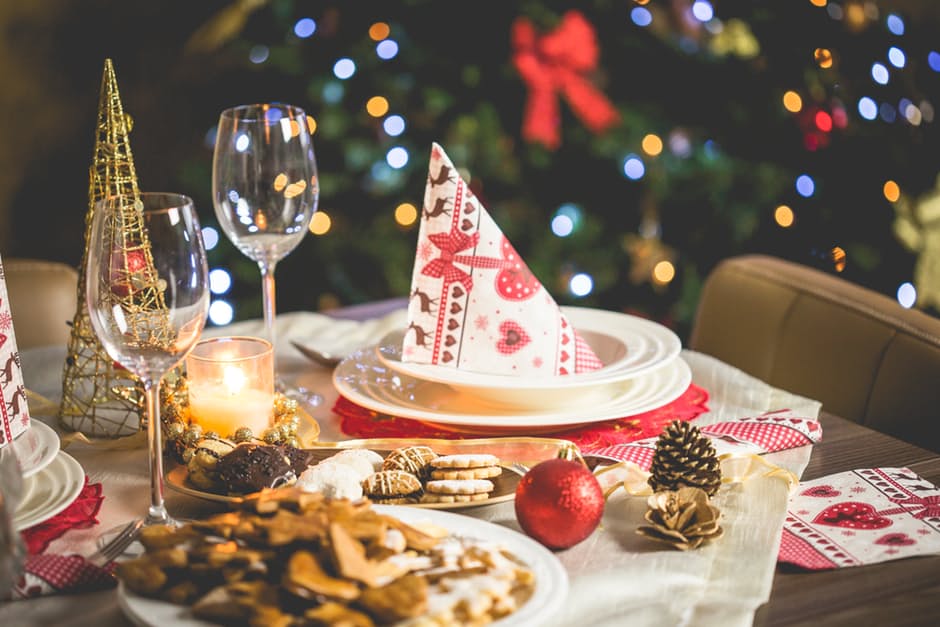 Top Tip 1:
Whether you're going for a traditional, vegetarian, vegan, gluten or dairy free dinner make sure you choose seasonal and local products. This is because they are likely to be more affordable, fresher and ultimately tastier. Great seasonal veggies that can feed into your Christmas dinner menu are Brussels sprouts, potatoes, parsnip, carrots, leeks, cauliflower, pumpkin, squash, cabbage and beetroot among others.
Desserts can be prepared with clementines, apples, cranberries or pomegranate.  The meat of choice would be turkey, duck, goose, rabbit or venison and, if you're a fish lover, you can opt for oysters, wild sea bass, brill or clams.
Top Tip 2:
A big part of the Christmas spirit comes through the spices you use to add a distinctive feeling to your food. Cinnamon, cloves, nutmeg, ginger, rosemary and sage will make your food smell festive.
Our chefs' picks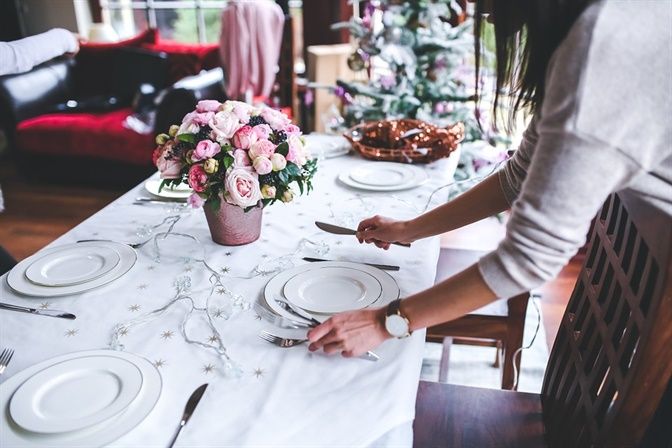 The Starter
Root vegetable salad: Fresh beetroot, carrots, celery and fennel are the very basis of this starter, perfect in complimenting other richer course meals.
Our Chef tip: Although in the original version of this recipe the recommended dressing is a grilled chili one, a great alternative would be lemon, Dijon mustard and olive oil vinaigrette.
Creamy smoked salmon, leek & potato soup: This recipe promises to be both creamy and low-fat. We love the simple but powerful combination.
Our Chef tip: Although in this recipe the recommended fish is salmon, it can be substituted with wild sea bass and toasted almond flakes can be sprinkled on the top.
The Main
Spiced roast turkey: Adding a kick to the traditional Christmas turkey is an excellent way of making it unique and the spicy brining prep process does the job.
Our Chef tip: The brining process suggested will make your turkey tender and juicy but for an extra special touch you can plum glaze your turkey or add a unique stuffing such as a cranberry and fennel one.
Baked squash: Stuffing and slow roasting will make the versatile squash an ideal main for those who are opting out of meat.
Our Chef tip: To add extra flavour to this sophisticated dish, you can opt for some thick mushroom gravy to be served on the side.
The Side
Sicilian roasted cauliflower & brussels sprouts: A seasonal and sophisticated side for your main course.
Our Chef tip: The saffron oil to be sprinkled on the finished dish can be also substituted with a touch of olive oil and balsamic vinegar glaze.
Ginger & orange-glazed baby carrots: Subtly orange flavoured and slightly ginger spiced, this sweet side is a joy for the palate.
Our Chef tip: You can counterbalance the sweetness of this side dish by serving it together with salt crusted baked potatoes.
The Dessert
Clementine flourless cake: Incredibly easy to make and packed with good ingredients and antioxidants.
Our Chef tip: To make this dessert truly unique, serve it with a scoop of homemade cinnamon ice-cream if you're feeling adventurous or coconut gelato (available at Tesco among others).
Christmas pud sundae: This unpretentious but delicious recipe makes the most of any Christmas pud leftovers and looks amazing too!
Our Chef tip: If you want to make the taste a little more exotic, substitute cooked cranberries with St Dalfour's pineapple & mango fruit spread.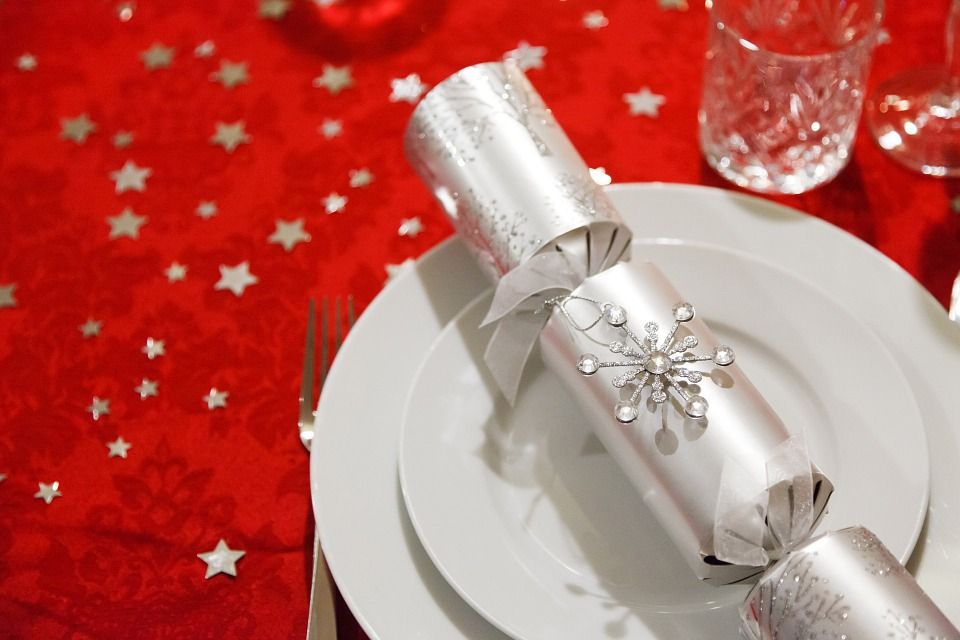 The Drinks: Selected for You
Amaretto fizz: Start the evening with a quick but chic cocktail.
Spiced mulled cider: This will scream it's Christmas and infuse its aroma in the room making the moment truly special.
 Have a Merry Christmas and a Happy New year!